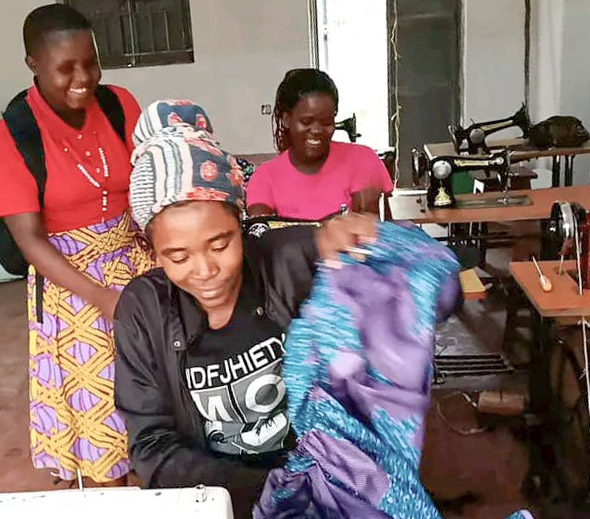 For example, two out of three families in Bwindi Buhoma cannot afford to buy clean sanitary pads for their girls, leading to a pandemic during a pandemic. Whatever the reason, lack of education for girls means lack of individual empowerment and a lack of sustainability for the whole community. I could see that a skills development center was badly needed to fill the gap.
The Bwindi Girls Skills Development Center was created to provide support to young mothers and girls who are struggling with a number of issues including HIV/AIDS, poverty, forced marriage, and domestic violence. So far, we have registered fifty members who are learning how to become self-sufficient by building skills such as tailing, sewing, weaving, knitting, pig-rearing, and also learning music, dance, and drama. We also are a source of comfort and community for women in a time in their lives when there is much sorrow.
Our hairdressing program has two benefits: it allows women to improve their looks and self esteem; it teaches women another skill by which they can earn money.