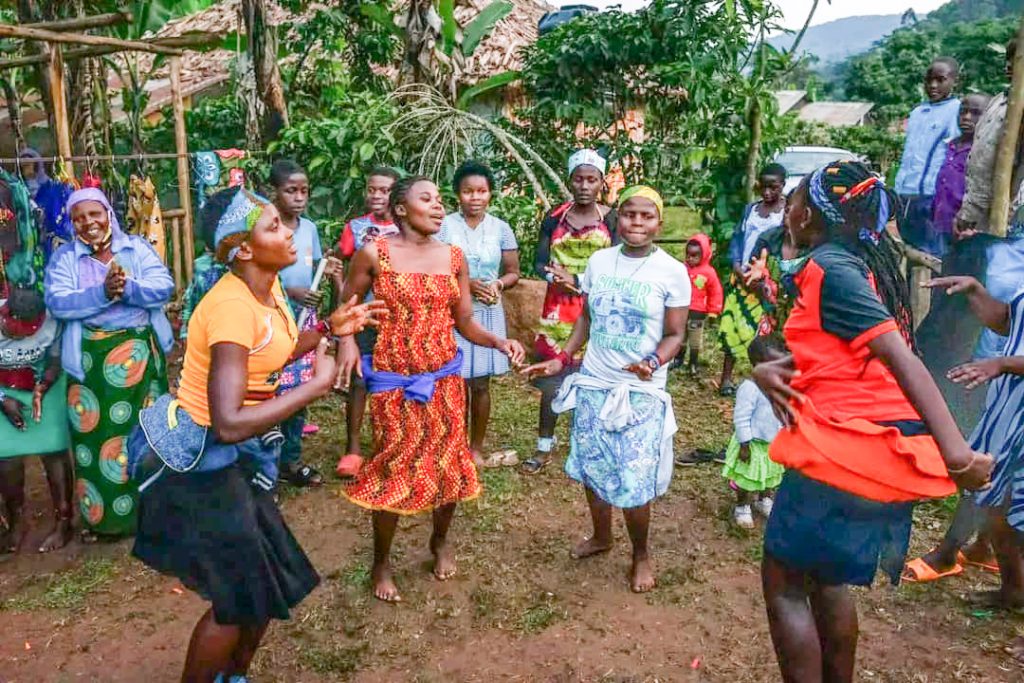 Our dance events are important to creating a sense of community.
The Bwindi Girls Skills Development Center is a sanctuary for all community members. We welcome girls and women needing assistance, including school dropouts, Batwa youths, underprivileged mothers, HIV patients, and other underserved people. We believe that empowering African mothers is the way to go if you want a beautiful community.
Our mission is to create a sustainable community through life-long skill building and empowerment of women. I grew up in a community where, for many reasons, girls have little chance to go to school. "Why?" you may ask. Some families don't have enough money to pay for school fees and also have enough food to eat. Or perhaps an early marriage meant dropping out. In addition, as is the case around the world, the COVID 19 pandemic has caused many of our people to lose their jobs, forcing families to choose between putting food on the table and purchasing other necessary items.